WESTCHESTER TEAM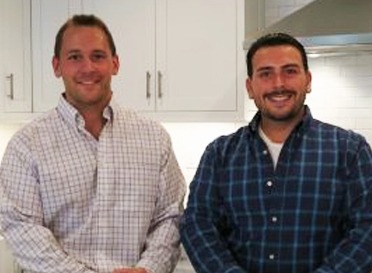 Westchester Wash and Seal's owner, Jim Henson, has been proudly serving Westchester County homeowners since 2006.
To best serve Westchester County homeowners Frank along with partners Rick DePalma and Jim Henson, formed The Westchester Team. A collection of home service providers dedicated to meeting and exceeding the expectations and home care needs of their Westchester County friends and customers.
The Westchester Team has four arms, Westchester Painting, Westchester Carpentry, Westchester Decking and Westchester Wash and Seal.
Client Testimonials
We offer both interior and exterior painting services to residential and commercial customers throughout Westchester County. Our painting services have been designed around the needs of our customers.
"Frank came out to my house to re-surface my cabinets. His prices were fair and his process transparent. I felt like I had a real partner in the project from planning or completion. The quality of the work is great, and the timeline was much faster then I would have imagined. I have already recommended him."

"I met Frank after working with Rick of Westchester Carpentry, what a well-oiled machine these young men are running. Rick completed a flawless custom built in at my Rye, NY office and before I even thought about having the baseboard painting to match the decor he had Frank meet with me to talk options. Thanks, guys!"

"A pleasure to work with! Frank and his team were a pleasure to work with. Communicative, responsive and reasonable prices. I will certainly be calling Frank back for future painting projects around the house."
CONTACT US TODAY FOR A FREE PAINTING CONSULTATION AND QUOTE