Westchester NY Residential Interior Painting
Enliven your home's interior. Update the look of your home with a new fresh coat of paint from Westchester Painting – your local
Residential Interior Painting Company
. From painting individual walls and ceilings, to help with finish woodwork and
cabinetry painting
and refacing, we have experience painting most interior surfaces.
We have made residential interior painting the cornerstone of our business and so everything we can to make the process simple. We take pride in our long list of satisfied clients; please ask us for references! We will be happy to furnish a list. We are your #1 residential interior painting company serving the Westchester County area.
Westchester County Residential Interior Painting Projects
Light Cabinet Painting :
Brighten up your kitchen or achieve the popular "ice white" motif with light or bright white cabinets!
ROOM PAINTING:
Planning to paint your home room by room offers homeowners the flexibility to completely reinvent their homes look without upsetting the families ability to use prominent rooms.
Our interior painting services include painting, drywall, plaster repair wallpaper: stripping and installation.
Ardsley NY Interior Painting & Home Painting Services
Interior Painting can refresh and reinvent your home's look and feel. When considering an Interior Painting project in your Ardley home, one of the most significant expenses on your list will be surprisingly prep work. Often times what sets a professional painting project apart from a DYI Interior Painting project is know-how and a lot of that is done in the prep-work and planning.
Have you seen what a modern-day interior painting project can do to the appearance of a home? The results are incredible.
Working with a painting company like ours means you are not limited to the services offered by an ordinary painting company. Backed by the Westchester Team, Westchester Painting has a full suite of home improvement experts available to us and our projects as we need them. From trim work to built-ins and from cabinet work to cabinet construction, we can help.
Whether your interior painting project is simple or elaborate for just one room wall or your entire home, our painters will hold your complete satisfaction in their work in the highest regard.
CONTACT US TODAY FOR A FREE PAINTING CONSULTATION AND QUOTE
Westchester NY Interior Painting & Home Painting Contractor
Our expert painters can help with cabinet painting, staining & refinishing
From a professionally sized chefs-kitchen in need of a new look to a single cabinet or built-in unit looking for a facelift, our team of talented partners is well versed in the nuanced techniques that make cabinet re-painting and refacing so impactful. As with all our services our designers are just a phone call or in-person consultation away should you not know exactly what you're after.
We offer Ardsley homeowners complete interior painting services. Our interior painting services are continually evolving with the changing trends and techniques introduced to the painting field. We are real interior painting experts and are happy to share what we know with our friends and neighbors throughout Westchester have a question? Please, never hesitate, we are happy to help even the timidest window shopper.
From bringing the illusion of space and light to a home living room to a complete color overhaul, the difference a fresh coat of paint can make on your living area is enormous!
Choosing the right colors for your home is the most challenging part of the job. But, rest assured when you are working with our team you don't have to do it alone! Share your ideas with us! Together we will sit down and talk about which colors will work best for your home, considering the available light and other environmental factors.
Our designers can be brought in at any phase of the project to ensure we provide the best painting solution. Did you see something on TV or in a magazine? Share it with our team and we'll make it happen!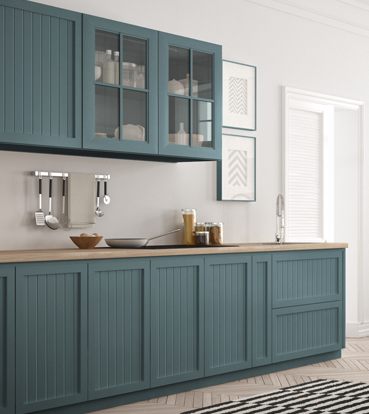 INTERIOR PAINTING CONTRACTOR SERVING ARDSLEY NY
At Westchester Painting, we work hard to complete every project we take on – on time, on budget and to our customers' complete satisfaction.
We've got a reputation! And we are doing all we can to keep it.
Ardsley NY is known for its fantastic school district, popular Ardsley Village downtown and ever-changing and developing food scene. We are working to become known in Ardsley as the go-to interior painting company of choice.
We invite you to contact us today – we would be honored by your invitation to come to your home and provide you with a free no-obligation estimate and project quotation. We are not like the big brand franchise painting companies. We are a local company, family-owned and operated and all of our services have been designed to meet the needs of local homeowners.
Becoming synonymous with home painting excellence is core to our mission of reinventing the standard of home painting here in Westchester County. You will see the difference from our first call to the final walk around. My team will always keep a clean and tidy job site, respecting your schedule and any special requests you may have. Other teams may say it, but we mean it! Your complete satisfaction is our first priority.
Should you have a question about a potential painting project? Please, feel free to reach out and give us a call- we'll be happy to help and answer any of your questions.
Our process is what makes our interior painting services so successful:
Prep and protect furniture and floors
Remove switch plates and hardware
Fix, tape, clean, sand, or complete simple wall repairs as needed
Get work painting (of course we keep a tidy job site)
We always apply at least two coats for color consistency and durability
Complete a customer walkthrough to ensure you are 100% satisfied with our work.
Clean up the worksite and help replace your furniture
THINKING OF RE-PAINTING YOUR ARDSLEY HOME'S INTERIOR?
There are Many Benefits of Painting Your Home's Interior
A new coat of paint can bring dramatic results to your home's overall appearance making rooms seem bigger, brighter and more inviting.

Paint provides a barrier over the surfaces of your home from the walls to cabinetry and from baseboards to built-in units.

A new paint job in your kitchen or bedroom can revolutionize your perception of the space!

When you choose to re-paint a single room or your entire home you are completing one of the most cost-effective and impactful home improvement projects there is. (If you need help we have designers on staff ready to help!)
Ready to get started? Contact us today! Window shoppers welcome!